Take the
Hair Health Quiz
Our 3-minute quiz analyzes your hair history and lifestyle habits—then recommends a product regimen tailored to your individual needs.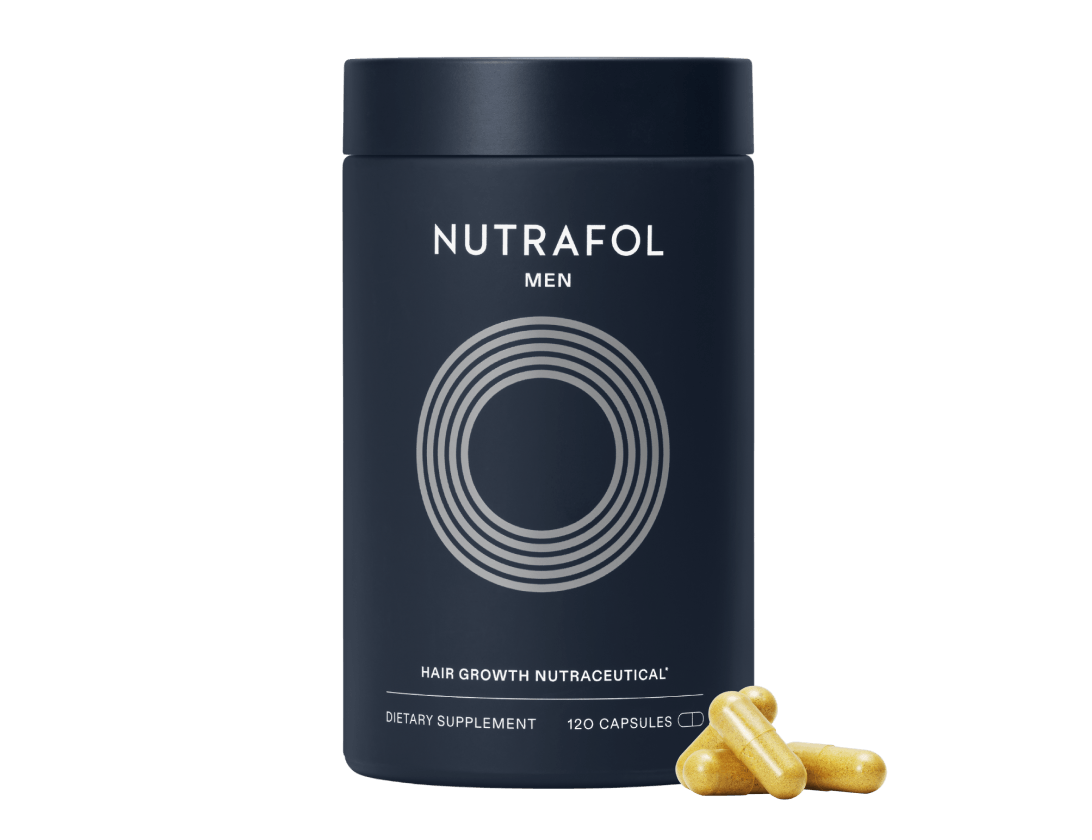 Hair Growth Nutraceuticals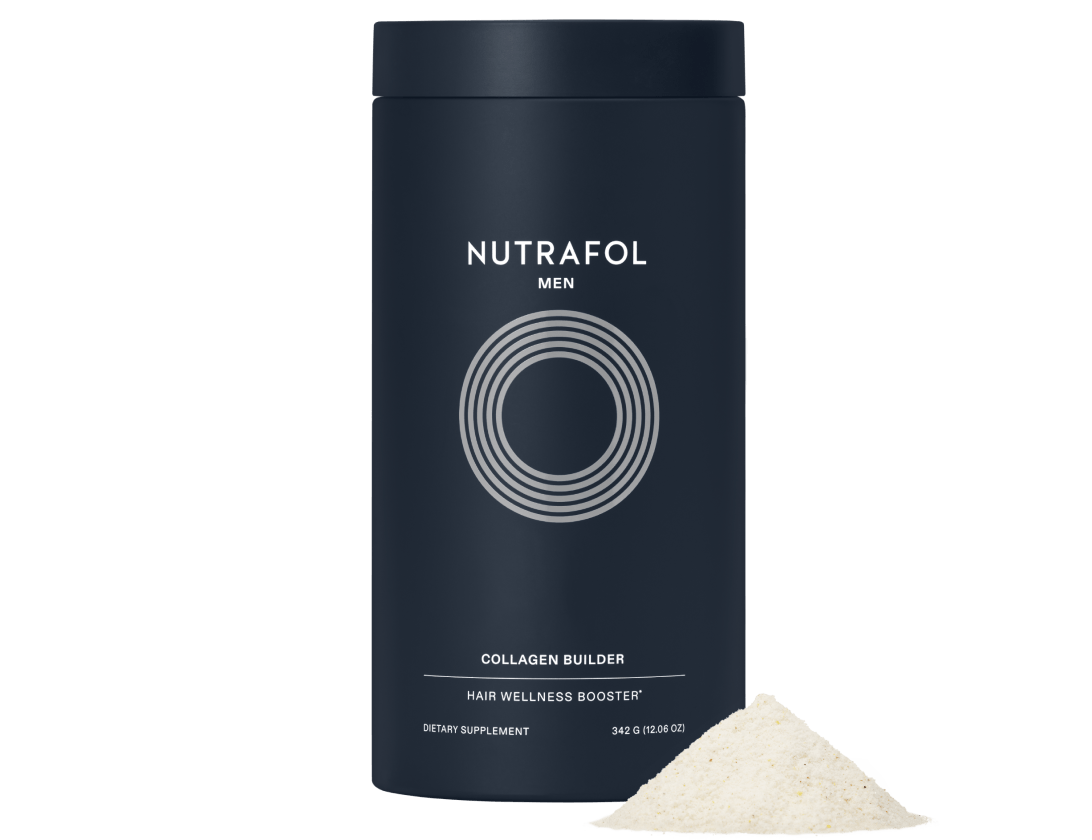 Various imbalances in the body can cause hairline changes—and even activate genetic predisposition to thinning.
That's why a multi-targeted approach to hair health, starting with the formulas provided through our quiz, is so important.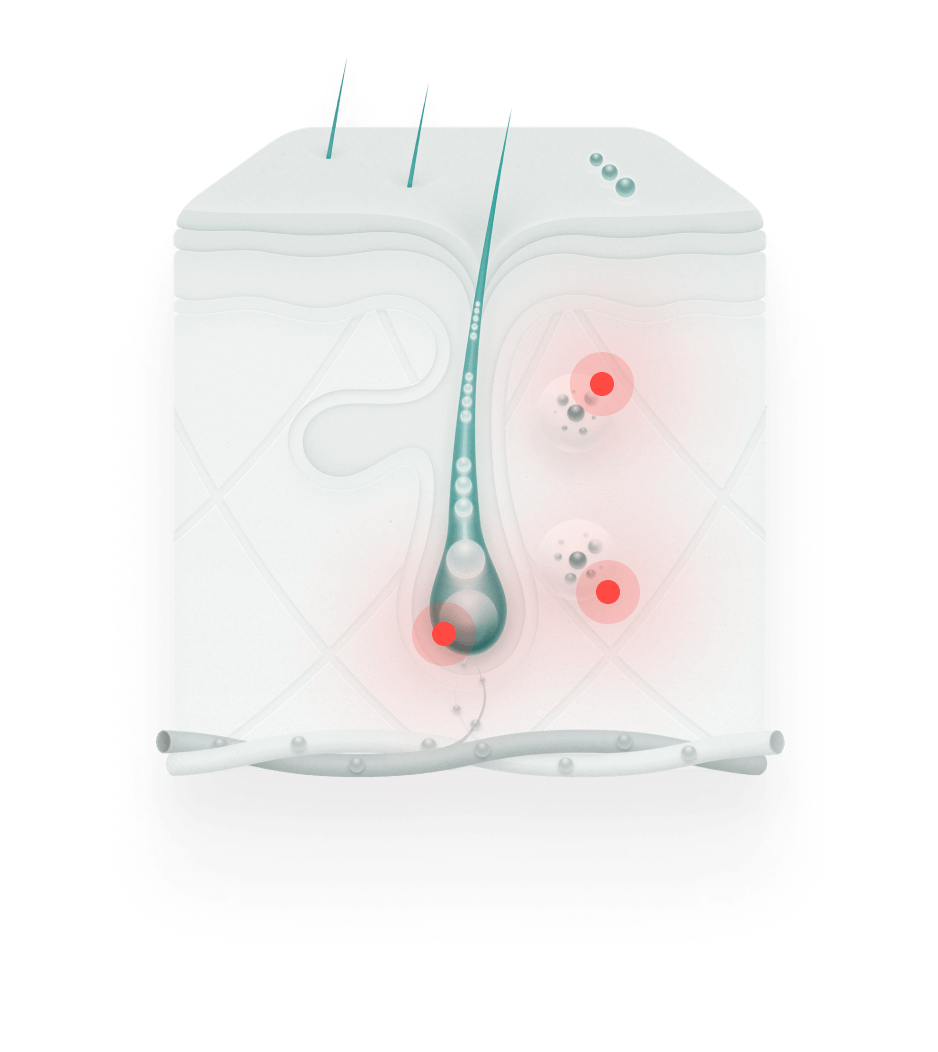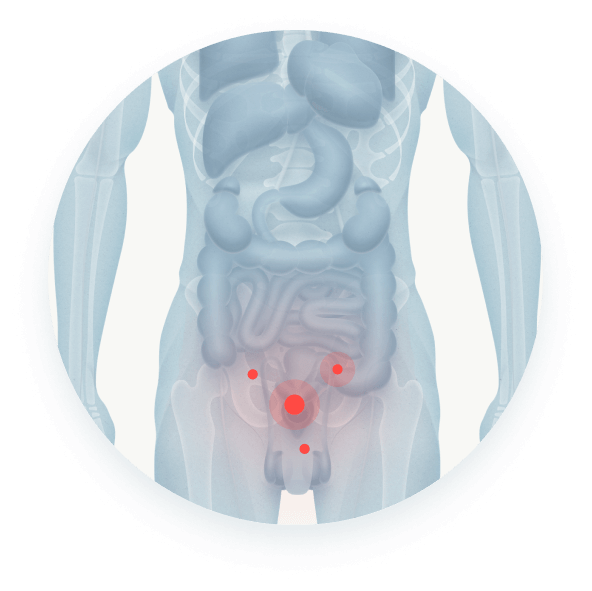 Genetic predisposition can increase your sensitivity to DHT (dihydrotestosterone), a hormone known to cause hair follicles to shrink—leading to progressive hair thinning.
We're on a mission
to prove that natural is the future of hair health.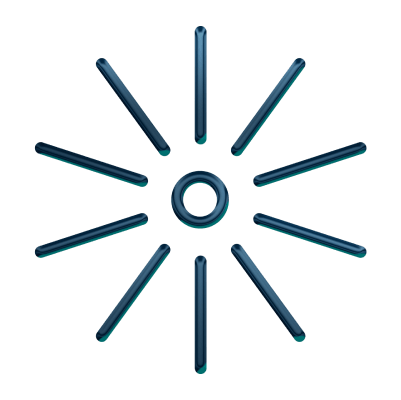 Get to the root of it
A new approach tackles multiple causes at once. You've got science on your side.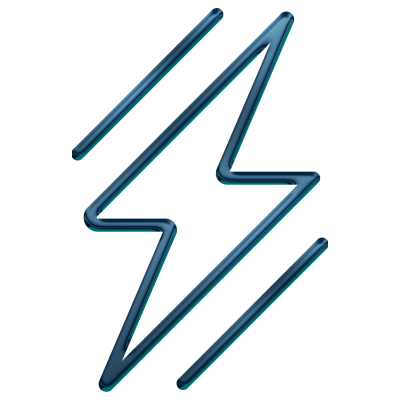 Seriously Powerful
100% drug-free, natural ingredients that are bioavailable and standardized for efficacy.
No Sacrifices
100% drug-free so you can grow without compromising your sex life.
Your hair growth plan awaits.
Discover exactly what your hair needs with our personalized quiz.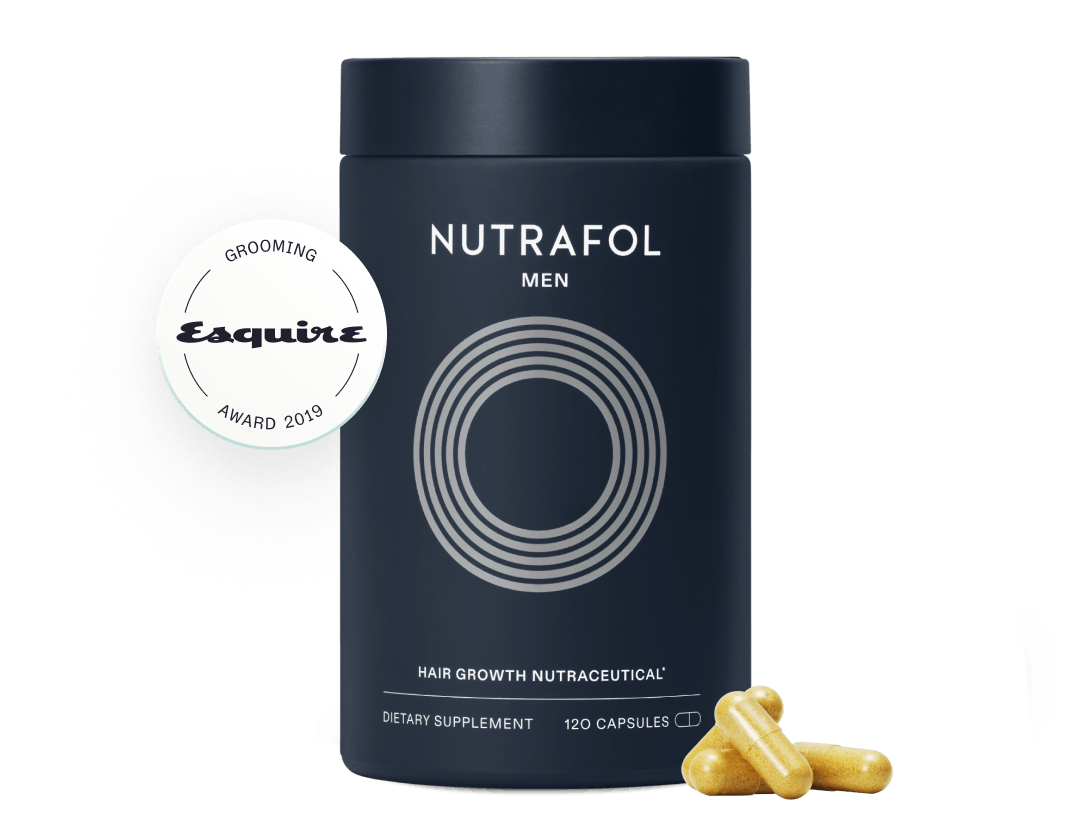 "It's so good we just can't stop giving it Grooming Awards."
-ESQUIRE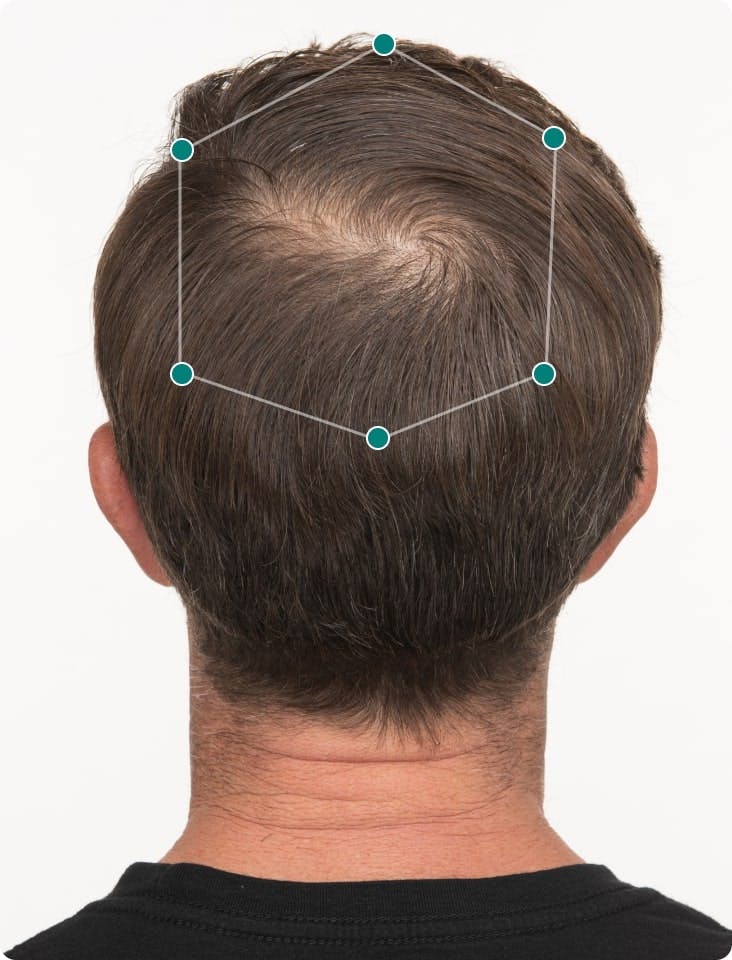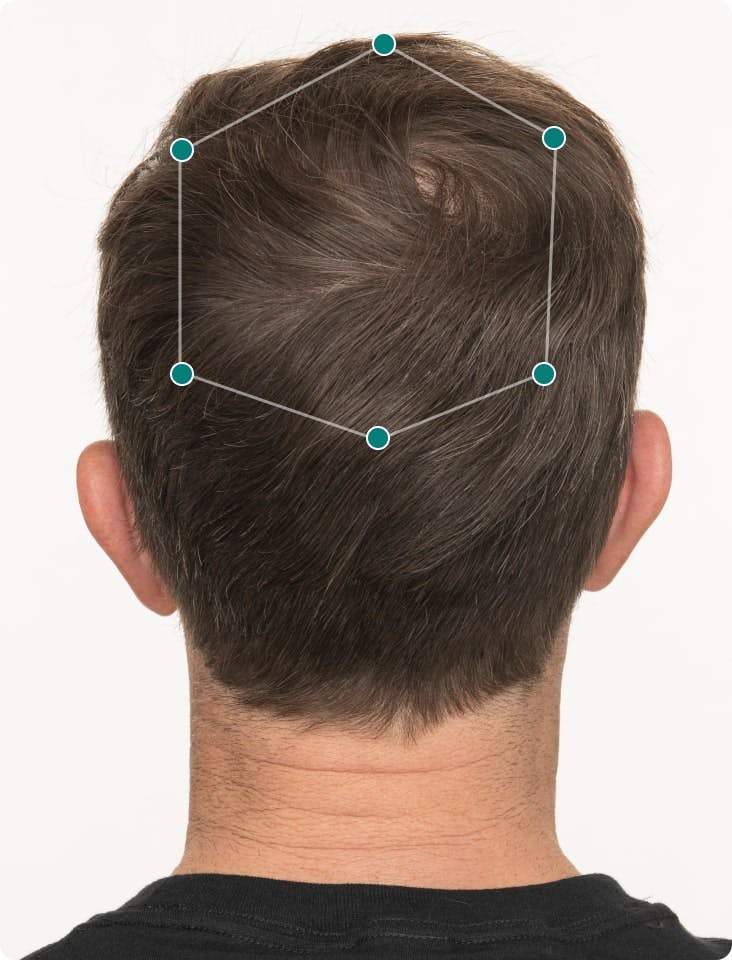 Mark
"I was concerned as I was thinning on top. I tried the supplement and saw remarkable improvement. I gained more confidence in myself."
Mark
"I was concerned as I was thinning on top. I tried the supplement and saw remarkable improvement. I gained more confidence in myself."
Taking Nutrafol Men Hair Growth Nutraceutical
We're serious about the facts. Ask away.
What is a personalized recommendation?
You're unique, and your hair growth plan should be too. That's why we created our Hair Health Quiz—a quick 3-minute assessment that allows us to better understand your specific root causes of hair thinning and recommend a personalized product regimen that will give you results.
How is Nutrafol different from other hair growth products?
In short, we provide hair growth solutions that are tailored to your biology and formulated with natural, 100% drug-free ingredients backed by clinical studies and published ingredient research, whereas many supplements are not clinically tested. Other supplements have variable potency and are poorly absorbed.
Will Nutrafol work for my hair type?
Nutrafol was formulated to promote hair growth for all types of hair. While the characteristics of hair strands may vary by ethnicity, the underlying root causes that affect hair follicles can affect all people equally.
In a recent clinical study, we examined the effectiveness of Nutrafol in African American, Asian, Hispanic, and non-Hispanic men and women. All ethnicities saw less shedding after 2 months and improved thickness, growth rate, scalp coverage, and shine after 6 months.
What kind of results can I see with Nutrafol?
Everyone's experience is different, but in our clinical studies, men showed results in 3-6 months. It's important to remember that healthy hair growth takes time—and of course, consistency is key. If you take Nutrafol daily, here's a snapshot of what you're likely to experience:
1-2 months: Hair strengthens from within. Look for healthier hair that is getting stronger.
3-4 months: You may notice less shedding and improvements in hair fullness and quality.
5-6 months: With consistent use you'll see faster-growing hair with progressive improvement in scalp coverage.
6+ months: Visible changes like thicker, fuller hair with more scalp coverage.
Commitment to Nutrafol has whole-body rewards, too. Our ingredients are shown to promote more restful sleep, less stress, better mood, and clearer skin. A little something we call side benefits.
*Results may vary.
Are there sexual side effects from Nutrafol hair growth supplements?
No, and we'd go back to the drawing board if it did! In fact, part of the inspiration behind Nutrafol was that one of our founders was seeking an alternative solution for his own hair growth issues after experiencing years of sexual dysfunction caused by other therapies. You can rest assured that Nutrafol hair growth supplements are made with 100% drug-free, natural ingredients that improve hair growth without compromising sexual performance. Bonus: One of our key ingredients, Saw Palmetto, has been shown to support healthier libido in men.
Does Nutrafol help genetic hair thinning?
While we can't change your genetics, we can support your body and buffer the effects of dihydrotestosterone (DHT)—the primary hair-damaging hormone that triggers hair thinning in genetically predisposed individuals. Saw Palmetto, an ingredient in Nutrafol, is a high concentration of fatty acids that reduces the conversion of testosterone to DHT to help improve hair growth.
What causes hair thinning in men?
There's more to men's thinning hair than genetics alone. Our patented, drug-free technology effectively targets 6 root causes that can trigger hair thinning and activate genetic predisposition—hormones, stress, lifestyle, metabolism, nutrition, and aging.