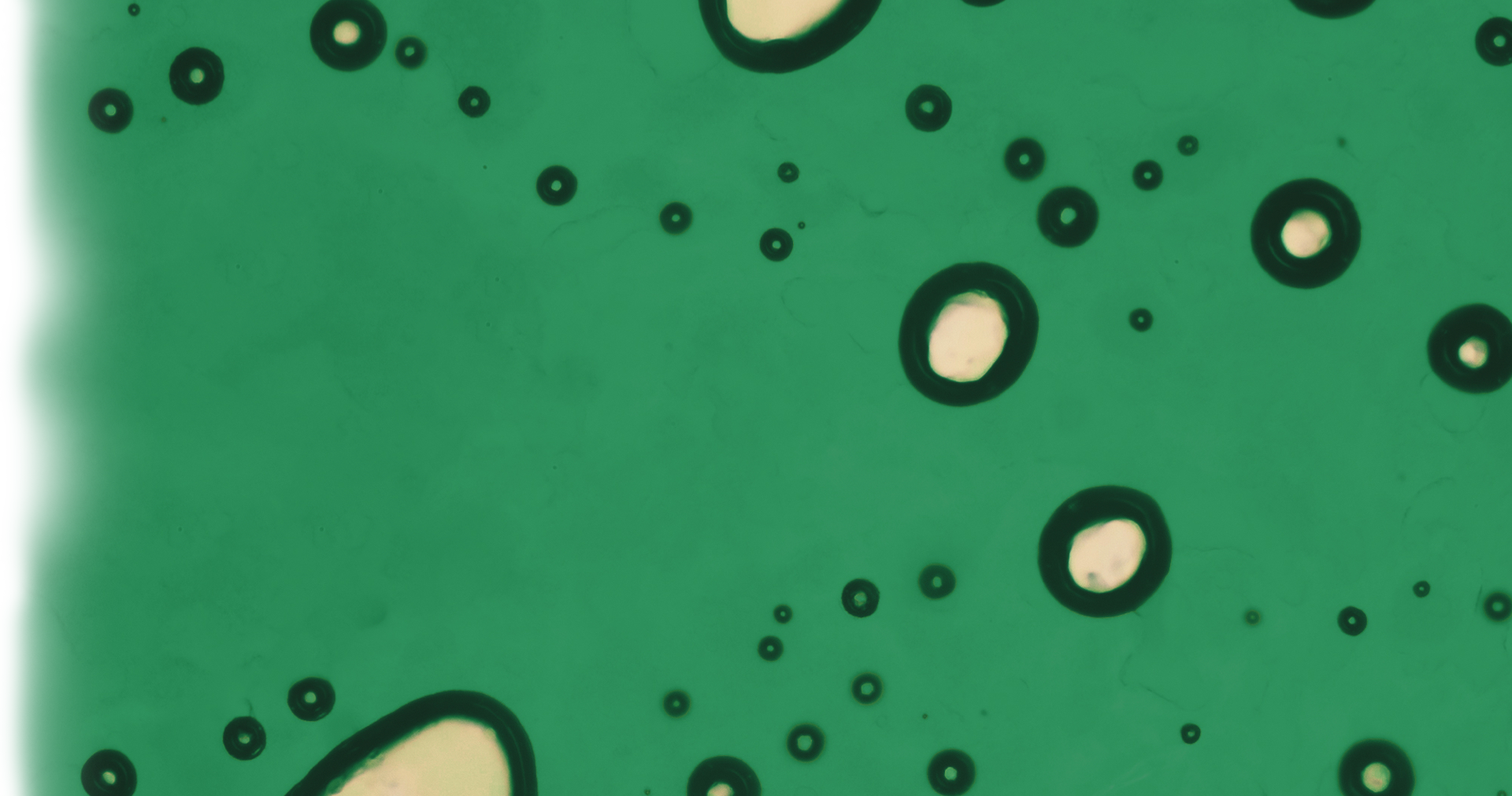 Nutrafol Ingredients
Pure plant power
Nutrafol's Core Solutions contain 22 botanical ingredients sourced from 11 countries. Using medical-grade ingredients means unmatched efficacy.
What is a nutraceutical?
Standardized, medical-grade, bio-optimized botanical ingredients. From ashwagandha and horsetail extract to saw palmetto and resveratrol, we source the highest quality natural ingredients for your growth.
01/
Meet your hair
health hero,
Synergen
Complex®.
A breakthrough formula—with patented stress adaptogens, DHT inhibitors and super antioxidants including ashwagandha, saw palmetto and tocotrienols.
Tocotrienols Complex

A potent form of super vitamin E that's clinically tested and shown to support healthy hair growth.

See study

Ashwagandha

Sensoril ashwagandha is clinically shown to decrease the levels of hair damaging stress hormone Cortisol and C-reactive protein (CRP) as well as improve resistance to stress in highly stressed adults..

See study

Curcumin

The "Swiss Army knife" of botanicals, curcumin is an antioxidant shown to lower biomarkers, like CRP, in clinical studies. Extracted from turmeric, curcumin supports the immune system and helps combat many dysregulating molecules that interrupt hair growth.

See study 1See study 2

Saw Palmetto

Saw palmetto is extracted with a CO2 ultra high-pressure technology. It's clinically shown to help prevent testosterone conversion to DHT, a naturally occurring hormone in the body that can shrink hair follicles.

See study

Marine Collagen

Sourced from North Atlantic Cod, marine collagen is known to promote healthy hair, improve moisture, and promote diffusion of nutrients. Hydrolyzed to a low molecular weight for better bioavailability.
02/
Drug-free.
Health-full.
In addition to Synergen Complex®, Nutrafol features other natural ingredients like cayenne pepper and resveratrol for improved hair health and overall wellness.
Nutrafol is gluten-free. Ingredients do not include:
gluten, soy, shellfish, binders.
03/
Supplement
Facts for
Women.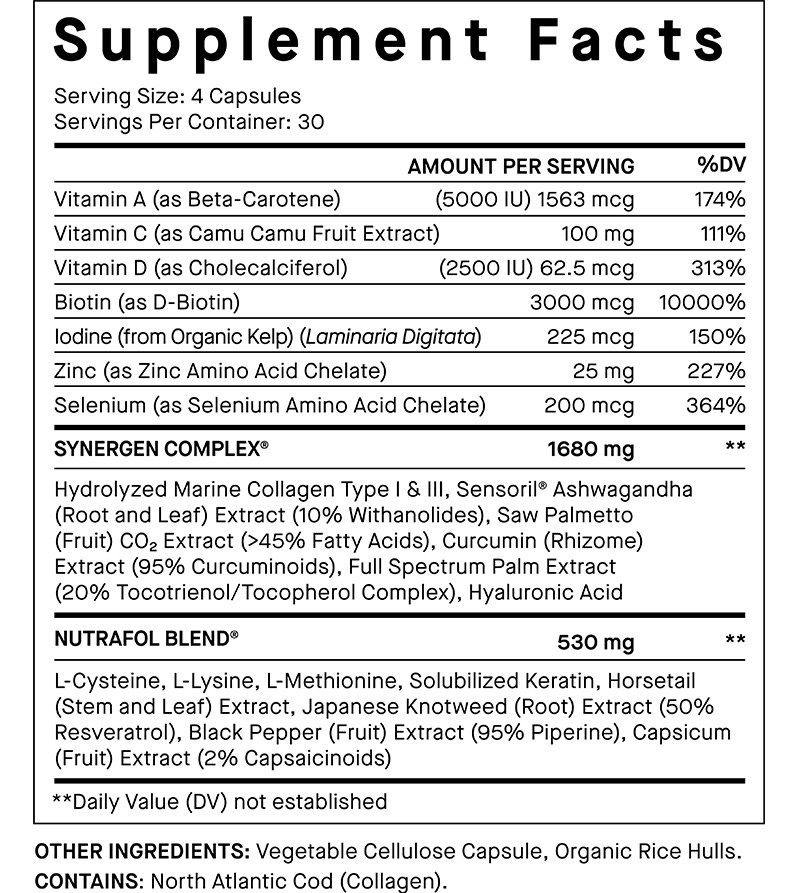 04/
Supplement
Facts for Men.